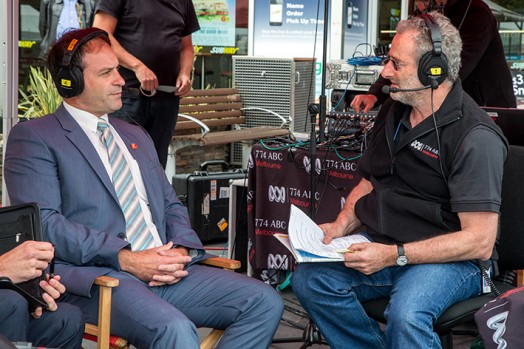 TRUE to pugnacious past form, independent Frankston MP Geoff Shaw became embroiled in more controversy last Thursday morning when ABC radio presenter Jon Faine visited the city.
While Faine spoke to Liberal candidate for Frankston Sean Armistead and Labor candidate Paul Edbrooke during his live ABC 774 broadcast from Wells St about Frankston train station's reputation as a "trouble spot", Mr Shaw was arguing with a passerby at the station.
Dromana resident Lysette Ashford told The Times Mr Shaw had made a "nasty" comment to her when she approached the MP as he was electioneering near Frankston train station.
Ms Ashford said she had questioned Mr Shaw on his anti-abortion views.
"I politely suggested since he was not a woman with a fertile womb he really had no right to use his political position to try to change abortion laws," Ms Ashford said.
Ms Ashford said Mr Shaw had said he was against "killing anything with a heartbeat".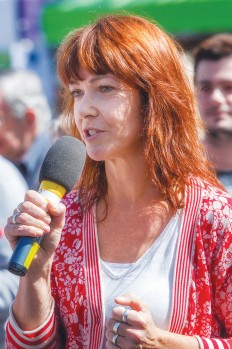 When Ms Ashford suggested Mr Shaw should be handing out free contraception if he was so concerned about the abortion issue, she claimed Mr Shaw snapped 'you look like you wouldn't need contraception' before turning to speak to The Age journalist Josh Gordon who was standing next to Mr Shaw.
"He [Mr Shaw] said 'see – that's just one negative comment you've heard today' to the journalist," Ms Ashford said.
Ms Ashford said Mr Shaw then turned his back on her. She said Mr Gordon did not say anything during or after the confrontation.
Mr Gordon is The Age state political editor.
Ms Ashford was in Frankston to pick up her elderly mother from the train station. Her mother also witnessed the conversation with Mr Shaw.
Later that morning, Mr Gordon sent out a photograph on Twitter of himself and Mr Shaw playing the violin and bagpipes respectively accompanied with the message: 'Toonz with Geoff in Frankston'.
Ms Ashford appeared on the ABC 774 Morning show and told Faine about her conversation with Mr Shaw before speaking to The Times.
Ms Ashford is a former Pyrenees Shire mayor and councillor. She said she would not have approached Mr Shaw if he had not been electioneering since "I understand the difference between someone's public and private life".
"It was a nasty, blunt and ill-thought comment [by Mr Shaw]," she said.
Mr Shaw initially declined to comment when contacted by The Times but then said he had been approached by "a stupid antagonistic woman".
"This is Australia… if I can't have a crack back what does that say?" he said.
"If you want to give time to some whinger that's up to you".
The MP denied he had been electioneering at the time of the conversation with Ms Ashford.
Mr Gordon did not return calls from The Times.