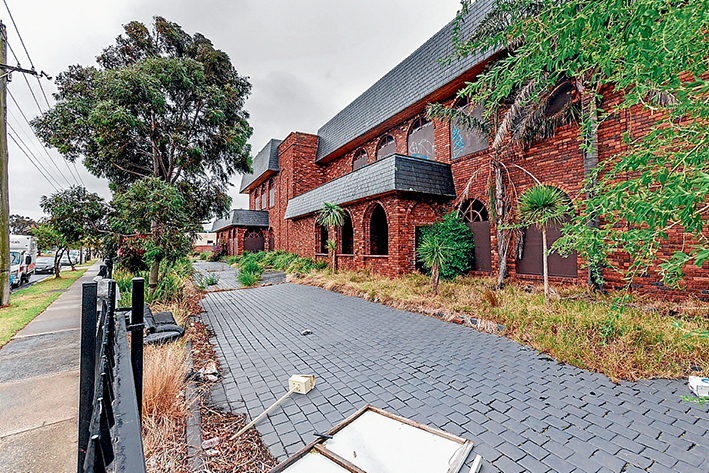 THE champagne has well and truly been put on ice at the site of the former Ambassador Hotel.
Developer Joanna Kordos previously said she planned to celebrate with "a champagne breakfast" when the 40-year-old building was demolished to make may for "luxury" apartments ('Wreckers lined up for Ambassador', The Times 18/5/15) but the site has now been put up for sale as part of a mortgagee auction according to a real estate agent.
The bubbly now seems to have gone flat and Ms Kordos did not return calls from The Times last week.
The latest twist is a blow to the chances of the building at 325 Nepean Hwy, widely regarded as an eyesore and blight on Frankston, being demolished this year.
Ms Kordos, a fine artist and interior architect, promised Frankston Council in March that the Ambassador would be demolished "within four weeks" when seeking a 12-month extension on the planning permit to build a four-storey building including 37 apartments.
Councillors reluctantly agreed to the extension despite some voicing scepticism about the viability of the luxury apartment project to be built next to 112 low-cost apartments behind the function centres ('The Ambassador faces axe', The Times 1/4/15).
Neighbouring residents often complain to council about anti-social behaviour at the apartments.
KBL Commercial is advertising the site for sale at a mortgagee auction on Thursday 10 September and the plans and permits for the proposed apartment complex are being included as part of the deal.
Selling agent Max Braude said the sales campaign is "going very nicely" with "a fair amount" of interest from potential buyers.
"It's a great development opportunity and a chance to sort out that area of town," he said.