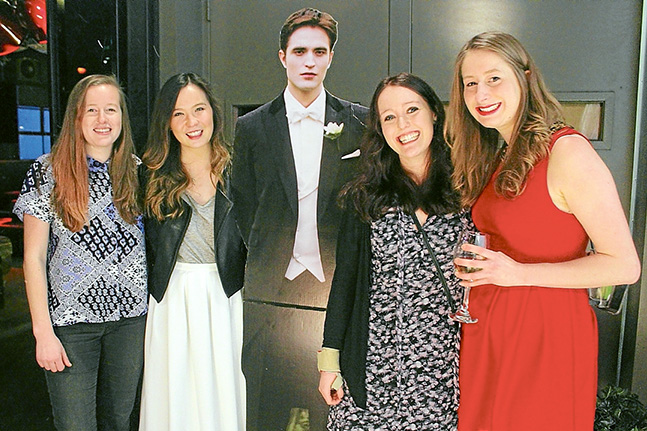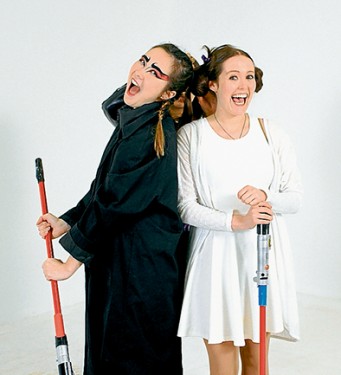 TWIN filmmaker sisters from Edithvale have won a national award for their i can't even online TV series.
Hayley and Alyce Adams were awarded the Best New Talent gong at the Australian Online Video Awards (OVAs) in Melbourne on 21 October.
The duo's comedy series which pokes affectionate fun at fans' obsessions with pop culture touchstones such as Star Wars, Harry Potter, Twilight and The Hunger Games was praised by judges for its "pitch perfect portrayal" of best friends Em (played by Louise Cox) and Lex (Tiana Hogben) who bicker over their favourite cult movies and TV shows.
The Adams sisters were inspired to create the i can't even series, with the help of their Victorian College of the Arts masters classmates, after they attended the inaugural OVAs last year so the Best New Talent win means the project has come full circle.
"Seeing the amount of local talent and the 'just do it' attitude of everyone was really infectious," producer Hayley said.
Writer Alyce hopes awards such as the OVAs can help digital and web series be recognised in their own right.
"That's the whole point of the medium. It's something that wouldn't work on film or TV. It's kind of exciting to be at the front of this new medium and use the format to experiment and do something different."
The sisters may make a second series of i can't even and also have ambitions to work in the film and TV industry ('Adams family values force awakens', The News 2/9/15).
The web series has been brought to the attention of a wider audience by leading pop culture sites such as The Nerdist and HelloGiggles.
The Australian OVAs are hosted by Open Channel and ScreenPro, in association with Film Victoria, YouTube, Pozible and Docklands Studios Melbourne.
See ovas.tv for the full list of award winners.
See facebook.com/icantevenseries or 'i can't even web series' on YouTube to watch all six episodes.
First published in the Chelsea Mordialloc Mentone News – 18 November 2015