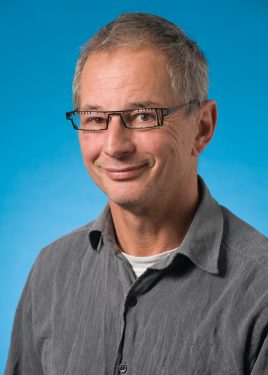 POKIES venues have been big winners from decisions made by the state's gambling regulator over the past few years and applications for extra electronic gaming machines are being effectively "rubber stamped" for approval despite numerous objections according to research on gaming in Victoria.
A report by Monash University academics Dr Charles Livingstone and Louise Francis released last year found 94 per cent of pokies applications by pubs and clubs were approved by the Victorian Commission for Gambling and Liquor Regulation between July 2007 and June 2014.
Decisions by the VCGLR came under scrutiny last month when the regulator gave the go-ahead to the Langwarrin Hotel to increase its number of pokies from 52 to 62 after pub owner Beretta's offered to build a roof to weatherproof an expanded children's play area at the venue.
The decision and VCGLR's determination that a roofed playground at the pub was "a significant reason" to approve the Langwarrin Hotel application was first revealed by The Times ('Kid's play cover a win for pokies', The Times 18/4/16) then subsequently reported by the Herald Sun, the ABC and Channel Ten's The Project TV show.
Dr Charles Livingstone said it seems the chances of obtaining an approval for pokies from the VCGLR are significantly higher than the odds stacked against pokies players.
"We knew they approved a high proportion but we didn't realise it was that high," Dr Livingstone told The Times.
The review of VCGLR decisions, funded by the Municipal Association of Victoria, took about two years to compile and found 132 out of a total of 142 applications researched were approved.
Frankston Council opposed the Langwarrin Hotel's bid for the 10 additional EGMs, set to coin in $465,879 annually, by submitting a 40-page report to the VCGLR against the extra pokies stating vulnerable problem gamblers in the pub's low socio-economic catchment area would be at greater risk of losing more money.
Dr Livingstone said an analysis of the VCGLR's decisions showed less than half of the 142 applications were formally opposed by councils but it made next to no difference to VCGLR deliberations.
"Where a council had taken an active interest and opposed an application the approval rate was just as high – statistically there was no difference whether the council turned up or not," he said.
"It can often cost councils tens of thousands of dollars to oppose these applications – which is small money for the applicants because if they get what they want they're sitting on a gold mine – but the council has to find money so you can see why they give up and don't participate because it looks very much like something other than a level playing field."                            
Frankston Council advised it cost about $40,000, including staff time, to make its submission against the Langwarrin Hotel's pokies boost bid.
"Council is very disappointed, though based on previous rulings from the gaming commission we are not surprised, with the VCGLR's recent decision to approve ten additional electronic gaming machines at Beretta's Langwarrin Hotel," Mayor Cr James Dooley said.
Dr Livingstone noted it is not the first time the commission has praised pubs as "family-friendly venues" when deciding to approve more pokies.
"I think it's very important that we think very carefully about what pokies venues are for. Primarily they get most of their money – in many cases, 70 to 80 per cent of their money – from gambling, poker machines and other forms of gambling.
"Whether you want to expose kids to that from a young age and say that it's great that you can park the kids in a playground while you go off and play the pokies – that's something the community has to think about very carefully.
"Most reasonable people would argue that this is a discussion we really need to have. We haven't had that discussion. It's just assumed by the commission that having these facilities in place will be a benefit. The reality is these places are gambling venues.
"They're not pubs anymore, they're not clubs, they're not places attuned to family needs. They're basically places that are enticing people to gamble and gamble quite a lot."
Cr Dooley said average gaming machine losses total more than $62 million across the Frankston area on average each year.
"It is not just the impact on the children that go into the facility to use the playground. It's the ongoing impact to vulnerable families who have experience losses and subsequent emotional trauma within the family."
Dr Livingstone called on the state government to introduce guidelines for assessing a net disadvantage test to list exactly what benefits and disadvantages should be taken into account when deciding to approve pokies applications.
"They just make it up as they go along. I know that sounds a bit harsh but this is a tribunal which certainly in the past has tended to make it up as it goes along. It usually finds for the applicants."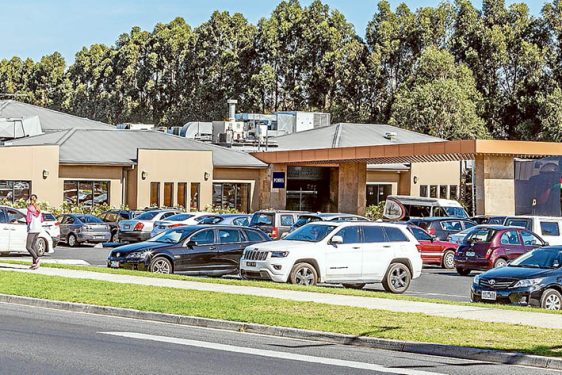 The Langwarrin Hotel's owners face another hurdle before the 10 additional pokies can be installed in its gaming area. Frankston councillors unanimously rejected its planning permit application for the extra machines at a public council meeting in March.
Cr Dooley said council will defend its decision not to support the installation of the extra machines at an upcoming VCAT hearing.
"We will recommend planning conditions to reinforce the $1 million upgrade of the children's playground be completed within 12 months of the operation of any additional gaming machines."
Dr Livingstone said venues' promises when making pokies applications to the VCGLR – such as pledging more jobs or donations to local charities – when granting approval for pokies machines are often not checked for compliance.
"After the event none of the donations or jobs promised are checked.
"As often as not these things are not carried out anyway – it's a bit of a joke, to be honest."
Cr Dooley said council will "remain vigilant" to ensure the Langwarrin Hotel operators honour conditions placed on it by the VCGLR including an annual $10,000 contribution to Langwarrin food bank charity Theodore House.
Beretta's and the VCGLR have refused to respond to media questions about the Langwarrin Hotel pokies application.
Labor Gaming and Liquor Regulation Minister Jane Garrett merely said "this was a decision made by the independent regulator" and any questions to the state government were referred to the government-appointed VCGLR.