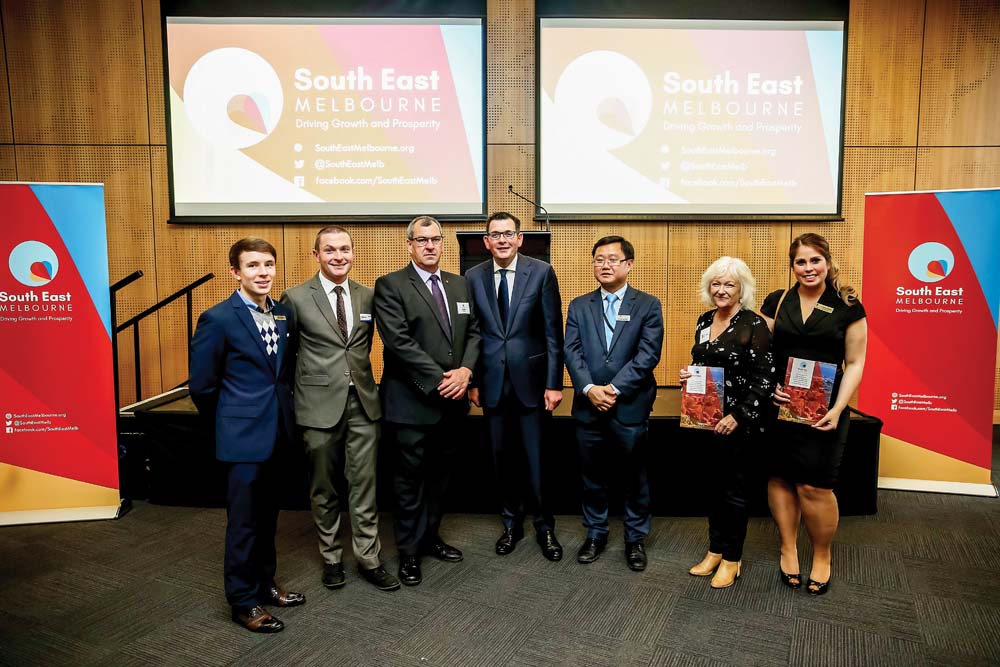 AN ALLIANCE of six councils that lobbies state and federal governments for investment in the south east has been rebadged and relaunched but ratepayers are in the dark about how much the renewed lobbying push will cost.
The South East Melbourne Group of Councils (SEM) includes Frankston, Mornington Peninsula Shire, Kingston, Casey, Cardinia Shire and Greater Dandenong councils.
A new website at southeastmelbourne.org and launch event on Friday 15 September at Greater Dandenong council offices in Dandenong mentioned on the group's new Facebook page flagged a new look for the group.
The site domain name was registered last year by Damian Mannix at The Agenda Group, a public relations and lobbying firm.
When contacted, Mr Mannix confirmed the firm registered the website address on behalf of the SEM group of councils.
The Agenda Group has offices in Melbourne's Queen St, Sydney and Canberra according to the firm's website.
Mr Mannix is chairman of the Program Advisory Committee at the RMIT School of Applied Communications.
He confirmed he is a Labor Party member when asked and was named as a preselection contender for the seat of Mulgrave won by now Premier Daniel Andrews in 2002 when asked by The Times.
The Agenda Group's government relations director is Richard Allsop who is also a research fellow at right-wing think tank, the Institute of Public Affairs.
Questions subsequently emailed to The Agenda Group were answered by Mornington Peninsula Shire CEO Carl Cowie.
"The Agenda Group is funded equally by the six councils," he said.
"The fees are commercial in confidence."
Mr Cowie confirmed "the South East Melbourne alliance of councils has operated for many years".
"It has been reinvigorated and relaunched as SEM to ensure state and federal governments understand the needs of the south-east region and the opportunities that can generate jobs growth and improve the lives of residents," he said.
"The Agenda Group provides policy, communications and administrative support to SEM".
The SEM group's site lists the councils' priorities as a way of "driving growth and prosperity" in the south east.
The electrification of the Frankston line to Baxter, the need for a south eastern airport and the rollout of high-speed internet access to business precincts are listed as priorities on the site.
"There are many council alliances already working across Melbourne," Mr Cowie said.
"The south-east region also needs a strong voice to ensure we have the best opportunities for our residents and businesses and compete for funding and investment."
A second major container port for the state at Hastings is also listed as a priority despite a majority of councillors at both Frankston and Kingston councils voting to drop support for the idea in recent months.
Infrastructure Victoria has earmarked Bay West near Geelong as the likely location of a second port when the Port of Melbourne reaches capacity in decades to come.