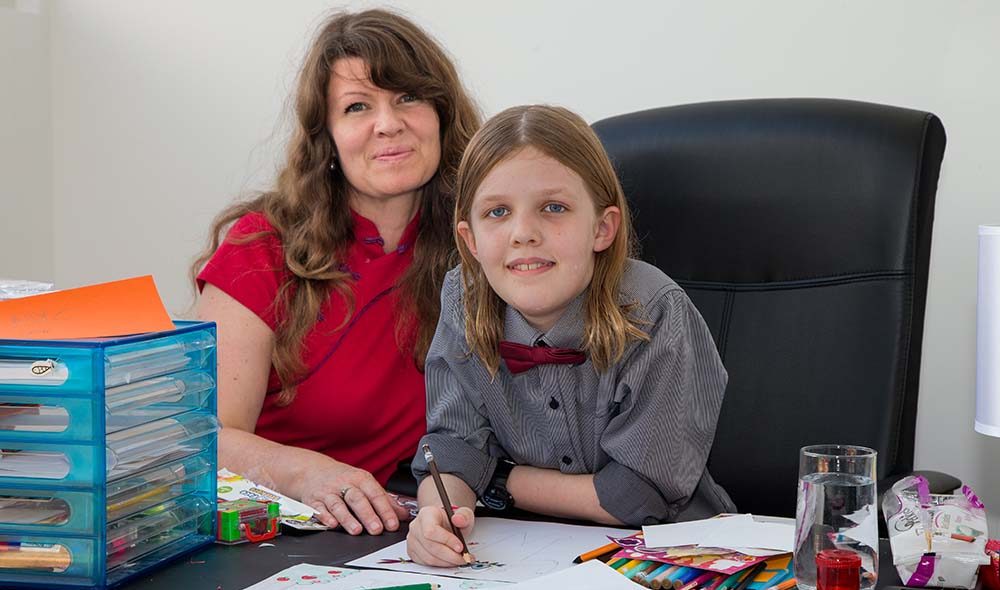 A SEAFORD family feels like it won the lottery in this month's federal budget but "the win" has nothing to do with putting cash into their hip pocket.
The Clarke family is rapt that daughter Ally, 10, has "a second chance at life" thanks to a federal government decision to add a drug treatment for spinal muscular atrophy (SMA) to the Pharmaceutical Benefits Scheme.
Federal Treasurer Scott Morrison announced that Spinraza will be available on the PBS. It would otherwise cost families more than $365,000 each year.
Ally's mother Georgia Clarke told The Times last year the drug is financially out of reach for most families ("New drug for Ally and all would be 'life changer'", The Times 20/11/17).
Mrs Clarke was overjoyed in the wake of the 2018-19 federal budget announced on Tuesday 8 May.
"For our family, it's a second chance at life. We're on a different path now," she said.
"We've basically been given our daughter's life back and it's amazing. It's the best feeling in the world."
Mrs Clarke said it was upsetting to see Ally "get weaker, not stronger" as she grew up and the Spinraza treatment, administered by lumbar puncture injection three times a year, will "put the brakes on" the impact of spinal muscular atrophy, a genetic disorder that causes extreme fatigue and lack of muscle strength.
"For Ally, it means the sort of things like going to school, and spending time with her friends, and walking … things we all take for granted."
She thanked federal Dunkley Liberal MP Chris Crewther, Flinders Liberal MP and Health Minister Greg Hunt and Mr Morrison who "listened to our story — really listened" before making the drug manufactured by Biogen available to families on the PBS.
"They've acted so credit where credit is due," Mrs Clarke said.
Mr Hunt, Mr Crewther and Mr Morrison met Ally at Frankston Hospital on Friday 11 May.
Mr Hunt said putting Spinraza on the PBS would allow young patients like Ally Clarke to "have a full, long, rich life".
"[If it wasn't on the PBS] the drug would otherwise have cost $367,000, which no Australian family, apart from a fortunate few, could afford. In this budget, we've committed $240 million to give Ally and other children [with SMA] access to life-saving and life-changing treatment."
Mrs Clarke also thanked SMA Australia and the Royal Children's Hospital for support and Spinraza manufacturer Biogen alongside the politicians who made the drug available on the PBS.
"They've given Ally and a generation of children with spinal muscular atrophy a quality of life not possible without this treatment."