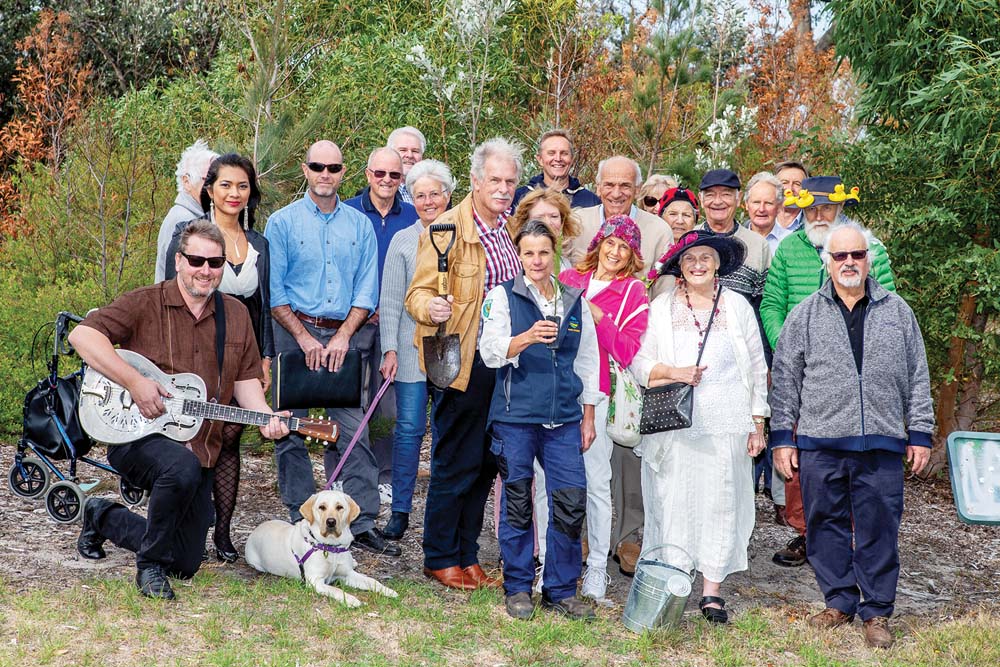 A LEADING light of the Kananook Creek Association has been honoured by volunteers at a tree planting ceremony on the banks of the creek in Seaford.
KCA members and friends of Yvonne Sisson, known as "Vonne", gathered early this month to plant a Black Sheoak tree in memory of the association stalwart who was passionate about passing the environmental benefits of the area on to the next generation.
Vonne passed away in September last year at the age of 92.
She and husband Allan Sisson were instrumental in reinvigorating the creek area in the wake of a devastating Seaford Reserve bushfire in the 1980s, including the building of walking tracks for public access.
Mr Sisson, a former telco engineer, has been in ill health in recent years and KCA former president Robert Thurley hopes a Memorial Arboretum "in its initial form" can soon be built at the creek to recognise the selfless work Allan and wife Vonne contributed to the community over the years.
He said the proposal was first raised with Frankston Council in the mid-1990s.
"Yvonne Sisson was a legend of the Kananook Creek Association," Mr Thurley said.
"The two of them were amazing and we'd hope a learning centre about native plants can be built in their name."
Mr Thurley said the indigenous nursery and rangers system came into being after the pair's work at the creek.
"The reserves from Carrum to the mouth of the creek in Frankston are one of the great assets in this area," he said.
"These things get forgotten … but this was an amazing community effort and it was led by a man who had finished his career and basically started another one after his 'real career' was over."
Vonne is remembered by the KCA community "for her outstanding work, wonderful sense of humour and generosity and kindness".
See kananookcreekassociation.org or call KCA president Paul Davies on 0413 404 525 for information about volunteering with the Kananook Creek Association.