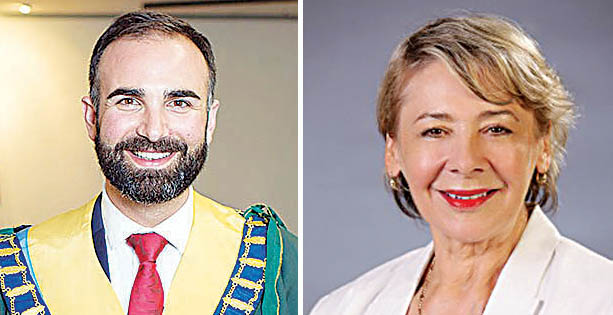 VIDEO recordings of public Kingston Council meetings have not been tampered with in any way, the mayor Cr Steve Staikos says.
The mayor responded to allegations made in Parliament by Liberal state Upper House MP for the South Eastern Metropolitan Region Inga Peulich last month by writing to the Victorian Legislative Council asking that the parliamentary record be corrected.
In wide-ranging criticism of Kingston Council, made under parliamentary privilege on 7 March, Ms Peulich said: "The City of Kingston appears to be perhaps a little lacking in openness in relation to the public record of its council meetings.
"Audio recordings have been removed from proceedings, and councillors have been referring to secret meetings being held, even though we know that caucusing is unlawful under the act by inference."
The mayor Cr Steve Staikos wrote to the Victorian Legislative Council demanding a right of reply be lodged on the parliamentary record but it was rejected by the VLC.
"I am able to advise you that no editing of Kingston's live stream videos of archives footage has taken place," Cr Staikos said in the letter.
"Kingston receives the live feed recording from an external company and makes no changes to the files."
Ms Peulich called for the Labor state government to send a monitor in to Kingston Council.
A municipal monitor was sent to Frankston Council late last year for an expected 18-month term to report back to Victorian Local Government Minister Marlene Kairouz about any "governance concerns".
Ms Peulich said in Parliament she is concerned about a majority of councillors voting for a notice of motion "which would prevent a Liberal candidate who was a councillor from performing his duties".
Cr Geoff Gledhill is the Liberal Party's candidate for Mordialloc at November's state election.
A 5-4 majority of councillors in March voted to ban councillors standing as state or federal candidates from debating or voting on matters mentioned in election campaign material ("'Clamp down' on candidates", The News 10/3/18).
Ms Peulich said she believed the motion "is unlawful".
"It certainly would not stand up to any government scrutiny," she said in parliament.
"We need a monitor to get these people under control."
Victorian Legislative Council president Bruce Atkinson, also Upper House Liberal Eastern Metropolitan Region MP, said Cr Staikos' right of reply was not accepted since it did not meet parliamentary Standard Orders requirements.
"It didn't outline how Cr Staikos as an individual had been adversely affected in reputation," Mr Atkinson said.
"The comments made by Mrs Peulich in proceedings made no mention of Cr Staikos."
First published in the Chelsea Mordialloc Mentone News – 6 June 2018