THE latest proposed amendments to Hawthorn Football Club's Dingley Village training base plans have been released for community consultation.
The Hawks had their Dingley Village home ticked off by Kingston Council and purchased the 28 hectare site in 2016. The project has been expected to cost around $130 million.
The latest proposed amendments to the project would allow for the addition of a six court basketball stadium, medical centre, shop, café, and museum at the site. On 26 August 2019, Kingston Council voted to put those proposed changes to the planning minister for authorisation ("Hawks change Dingley plans", The News, 4/9/19).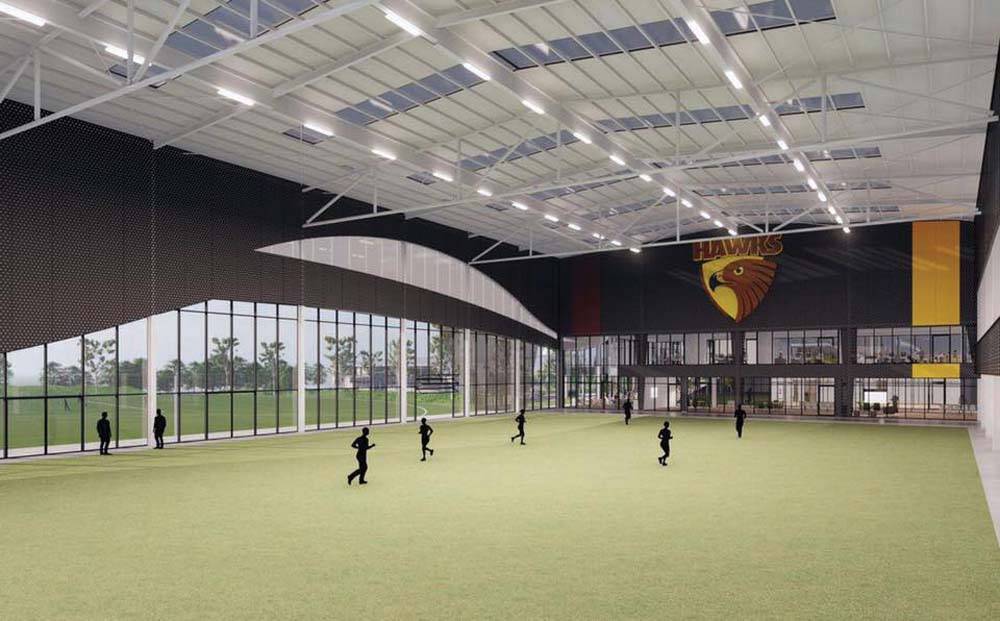 The explanatory report for the proposed amendments reads that "the proponent has identified a need for a medical centre to be located on site to ensure that people associated with the Hawthorn Football Club have the ability to access specialist medical services as needed. The proponent has also requested that the incorporated document allow for a planning permit to be applied for a medical centre that will also be accessible by the those associated with the Hawthorn Football Club and also the wider community."
The report reads that the basketball facilities would be used by "both the Hawthorn Football Club and potentially the wider community."
The public exhibition period for the proposal closes on 5 March. Submissions made will be considered at a Kingston Council meeting after the closure of that period.
More information can be found at yourkingstonyoursay.com.au.
Submissions can be made on the website or by post to City of Kingston, PO Box 1000, Mentone 3194.
First published in the Chelsea Mordialloc Mentone New – 12 February 2020