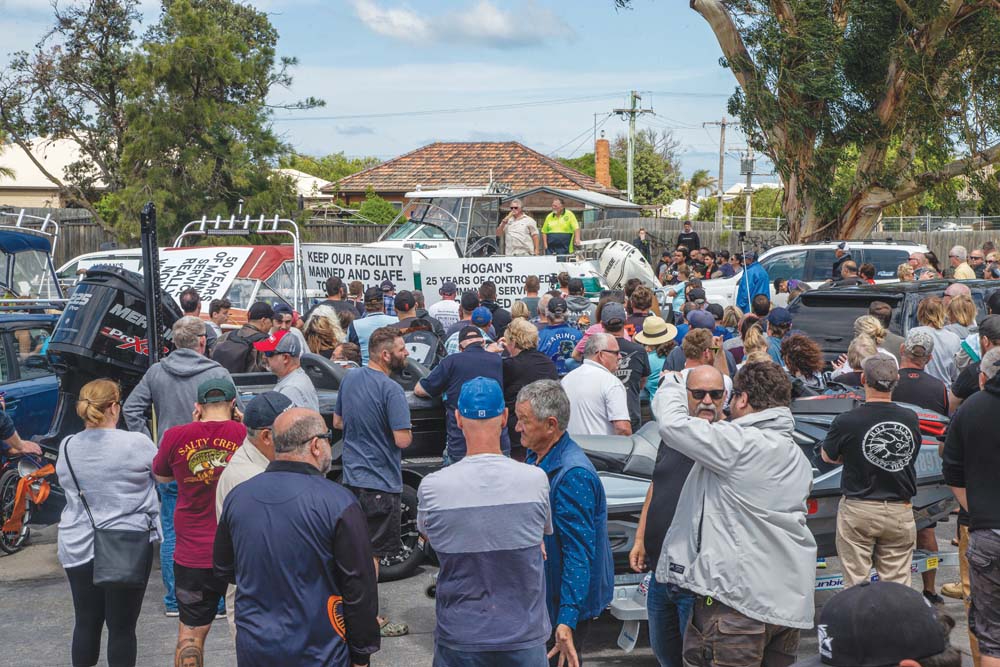 OPPOSITION to the eviction of Launching Way from the Patterson River boat ramp has been voiced on the floor of state parliament.
Trevor and Lynette Hogan, owners of Launching Way, have been told to vacate their site by 31 March. The order came after a lease dispute with Melbourne Water ("Community rallies at boat ramp", The News, 19/2/20).
Liberal Democrat David Limbrick addressed the Legislative Council on 18 February about the eviction.
"This is unacceptable bureaucratic bungling, hardly supportive of the recreational boating and fishing enthusiasts that frequent our beautiful bay," he said.
"With no plan seeming to exist for the management of the Patterson River boat ramp if the Hogans leave, this is a recipe for chaos next season. If there is a requirement that it goes to tender, that is fine and reasonable, but not without a plan and transparency.
"My request for the minister is to extend the lease for Launching Way through the next peak season and ensure that any transition plan or tender process is open and transparent with adequate time for consideration."
First published in the Chelsea Mordialloc Mentone News – 26 February 2020