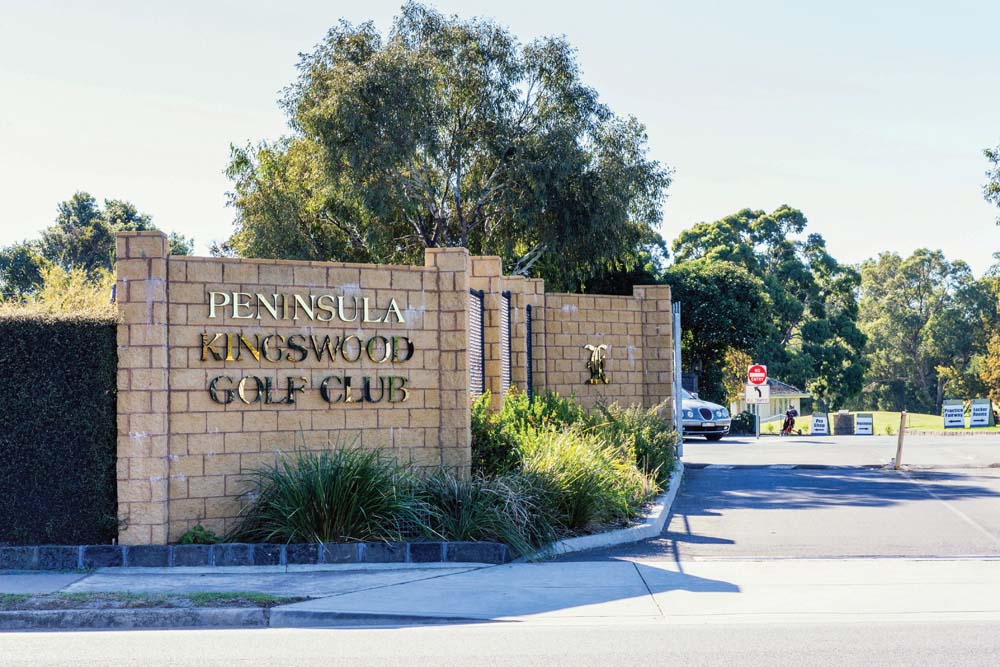 KINGSTON councillors have expressed an interest in leasing the Kingswood site at Dingley Village to reopen the golf course.
The Dingley Village site was purchased by Australian Super in 2014 for $125 million. The original proposal for the land, to subdivide it and build nearly 800 residential dwellings, did not proceed after Kingston Council voted to abandon the planning scheme amendment for rezoning in late 2018 ("Council tees off on golf course plans", The News, 24/10/18). Golf is no longer played at the site, and its future remains unclear.
At their 24 August meeting, Kingston councillors voted to write to the owners of the golf course to "ascertain any interest in leasing the Kingswood land to the City of Kingston for the purpose of council establishing an 18 hole public golf course".
After council receives a response from the owner, it is expected to prepare a detailed report to assess the viability of the proposal.
Cr Rosemary West said "this would be the best possible outcome to what's been an unfortunate, badly handled, absolutely distressing, and heartbreaking process. Dingley Village residents are losing what they call the green heart of Dingley."
"It's very clear that the super fund that bought this was very badly advised," she said. "It seems to me not far beyond belief that they might decide to take a loss, they might become a good landowner and a philanthropic land owner, and keep the course and lease it to council to run.
"Council of course leased the original Kingston public golf course near Moorabbin Airport. That was leased by council for many years, it was very successful, I think it made a couple of hundred thousand dollars a year.
"This would have to be one of the most magnificent 18 hole golf courses anywhere around. It's practical, we have done it before, and we can do it again."
Cr Tamara Barth, who moved the motion, praised the work of local community groups who have advocated for maintaining the golf course.
"The Dingley Village Community Association have been very active in this space continuously. There's a number of lobby groups situated in Dingley with the view that they should get better community outcomes for that space," she said.
"Part of their advocacy is reaching out to councillors asking for intervention to see if we can help and assist them turn that wonderful open space into something that can be enjoyed more by the community."
Cr West said "the community of Dingley have run the most amazing campaign, the 8000 submissions we received in opposition to the development application was very telling."
The state government published their revised guidelines for the conversion of golf course land for other purposes in June this year. After the document was released, Australian Super put out a statement that read that it would "consider the new planning guidelines as it determines the most appropriate way to proceed with plans for the site".
Under the new guidelines, at least 20 per cent of the land area at converted golf courses must be set aside as publicly accessible useable open space ("Golf course owners consider way forward", The News, 8/8/20)
Cr West criticised the policy calling it a "golf course land grab" that "allows people who have acquired golf courses to go over the heads of council."
First published in the Chelsea Mordialloc Mentone News – 2 September 2020