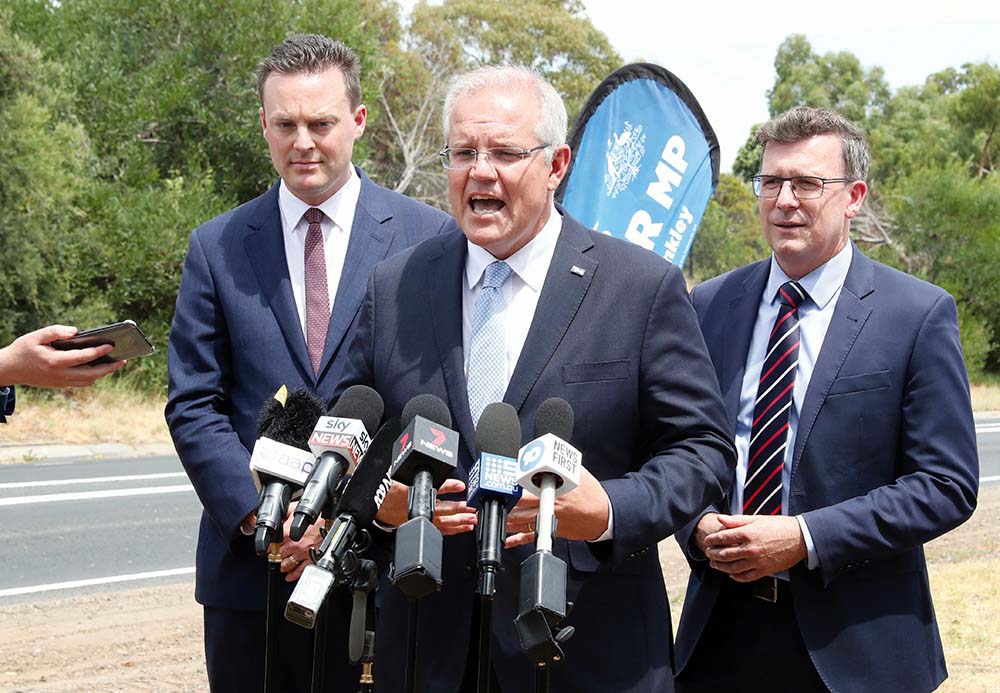 ---
By Laura Green
IN February 2019, Prime Minister Scott Morrison visited Ballarto Road in Skye to announce that it would receive $30 million in funding for upgrades. Nearly two years has passed since that announcement and construction has not begun.
Dunkley MP Peta Murphy has called on the government to update the community on the project.
"For almost 20 months, we haven't heard a word out of the federal government about this upgrade, our community needs and deserves certainty," she said.
"We know the Morrison government is always there for the photo op, let's hope they are there for the follow up."
The upgrades were expected to be funded through the federal government's urban congestion fund, a program which shadow infrastructure minister Catherine King says was "underspent by $572m last year alone, with only $148m of the promised $720m getting out the door".
The upgrade plans were not finalised when the Prime Minister made the announcement last year, but they were expected to include works at Greenwood Drive, Dion Drive, and Potts Road ("Cash splash on busy Ballarto Road", The Times, 11/2/19).
The 2020/2021 federal budget was announced this week, featuring new funding announcements for a number of local roads. The budget included millions of dollars in taxpayer funds toward works on South Road, Western Port Highway, Hall Road, and Narre Warren North Road.
The federal government says that $84.5 million will be spent on Hall Road in Skye and Cranbourne West to increase traffic lanes, bike paths, and safety measures. Narre Warren Road was provided a sum of $31 million for additional lanes and safety features.
$27.15 million was put aside for the enhancement of Western Port Highway roundabouts at Ballarto Road and Frankston-Cranbourne Road, while $22.5 million was set aside for new turning lanes, traffic lights and safety features at South Road in Moorabbin between Nepean Highway and Warrigal Road.
"Commuters in greater south-east Melbourne will benefit from reduced travel times due to improved traffic flow and improvements in road safety due to these road upgrades," Victorian Senator David Van said.
The federal government touted 264 jobs would be created as a result of the works, which are expected to be completed over the next four years.