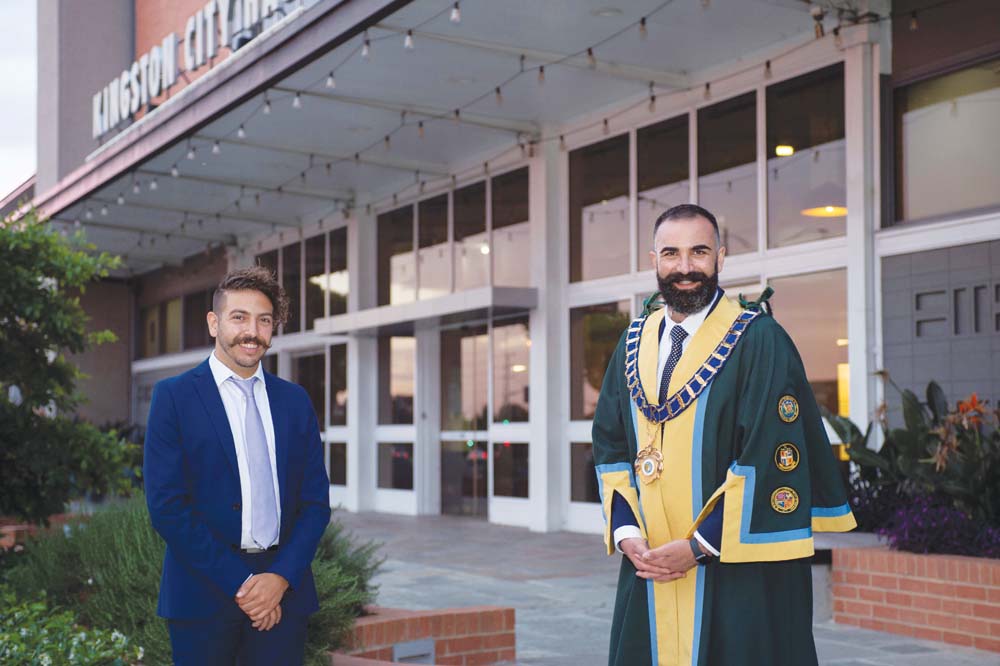 ---
KINGSTON councillors have chosen Steve Staikos to be the next mayor.
Cr Staikos will serve a one year term as mayor. This will be his third stint in the mayoral role.
"I'm honoured and privileged to be chosen for this role for the third time," Cr Staikos said.
"I am incredibly excited for the next four years and I'm looking forward to working with each of you as we discuss ideas, find solutions and work together for the good of the Kingston community."
The new Kingston Council met for the first time last week on 18 November. Cr Staikos mentioned rebuilding after the COVID-19 pandemic, continuing work on the Chain of Parks project, and working on the housing strategy as priorities for the next council term.
The News understands that the state government has rejected changes made to Kingston Council's housing strategy and neighbourhood character study in August this year ("Housing strategy approved with changes", The News, 12/8/20).
Among the changes council had made from a draft document released in 2019 was the classification of more properties into the "neighbourhood residential zone". This would have limited construction to two storeys, a maximum of nine meters in height.
Cr Staikos told the meeting that "looking around the room tonight I think we make a great team, with a range of different backgrounds, strengths, viewpoints and varied passions."
"We will be working hand-in-hand with our community and I am confident that together we can deliver a strong future for the city of Kingston."
Cr Hadi Saab was elected deputy mayor. He said he was "looking forward to working collaboratively with the mayor, and all councillors".
First published in the Chelsea Mordialloc Mentone News – 25 November 2020