THE state government is forming reference groups to help shape the future of the suburban rail loop.
The planned multi-billion dollar rail loop starts on the Frankston line at Cheltenham. A precinct reference group will be set up in Cheltenham to provide information and feedback on the project.
The state government says that it plans to develop SRL precincts, encompassing the 1600 metre areas surrounding suburban rail loop stations. They will be an "important component of delivering SRL in addition to the new orbital rail line and new stations," a state government media release read.
"SRL precincts will play a key role in helping to progressively reshape Melbourne over time into a 'city of centres' – allowing more people to live near to where they work. SRL precincts from Cheltenham to Melbourne Airport will be home to about 540,000 jobs."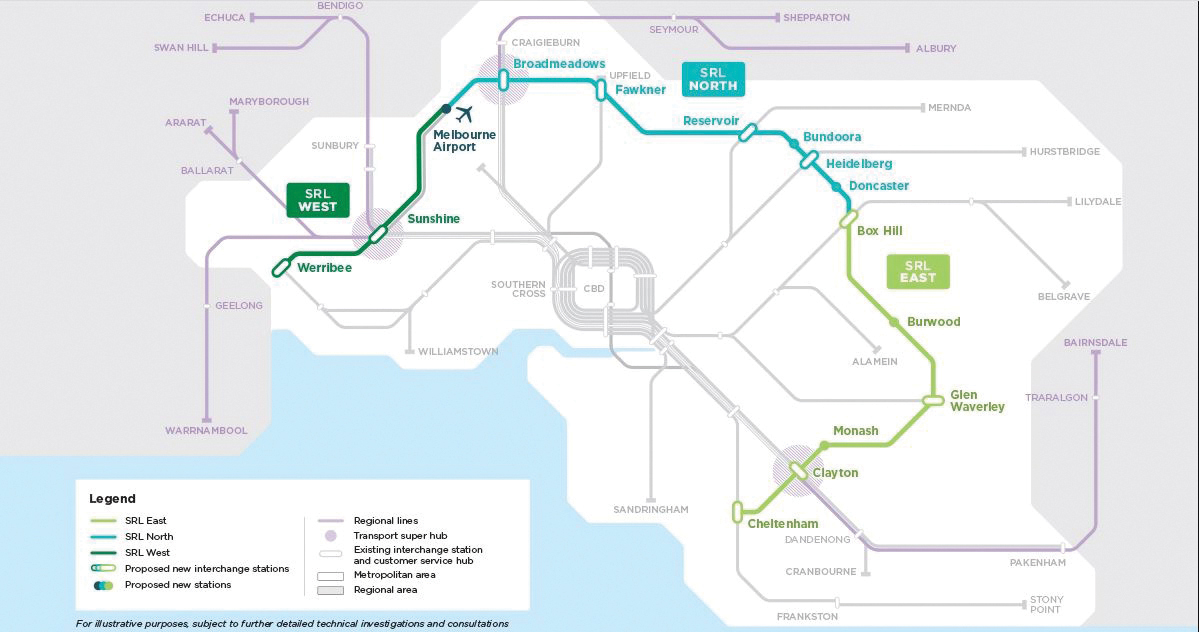 The advisory groups for each precinct are expected to be made up of people from local business groups, council, universities, schools, hospitals, and state government agencies. Suburban rail loop minister Jacinta Allan said "the precinct reference groups bring together more than 50 people who represent the diverse perspectives of local residents, traders and stakeholders across the six precincts from Cheltenham to Box Hill that will see SRL East delivered in their community."
"Locals will be at the heart of shaping Suburban Rail Loop and getting the best outcomes for this incredible project and for their communities," she said.
Suburban rail loop plans have already caused a stir among some residents. The state government's plans to put stabling in Heatherton has resulted in uproar ("Stabling plan sparks protest" The News 17/3/21).
The first stage of the suburban rail loop project, between Cheltenham and Box Hill, is projected to cost more than $30 billion to complete. That section is expected to be complete by 2035.
When complete, the rail loop will link every major train line and provide a connection to Melbourne Airport.
First published in the Chelsea Mordialloc Mentone News – 8 September 2021