KINGSTON Council has asked for help from residents as it drafts its submission to the Suburban Rail Loop's Environmental Effects Statement hearings.
Council has opposed the state government's plans to put stabling for the rail loop on the site of a former landfill in Heatherton. The land had been earmarked for a regional sporting facility.
An EES process is currently underway to evaluate the plans. Kingston Council is in the process of putting together its submission, and has asked for interested community members to contribute.
Kingston councillor Hadi Saab said "we have assembled a team of experts to assist us to respond to the EES. We will also propose a range of measures and ideas to ensure we get the most favourable outcome for the community from this once-in-a-generation project, but we need the community's input." The mayor Steve Staikos agreed, saying that council "will work hard to advance and protect the community's interests as best we can through the process."
To provide feedback to council visit yourkingstonyoursay.com.au/srl-heatherton.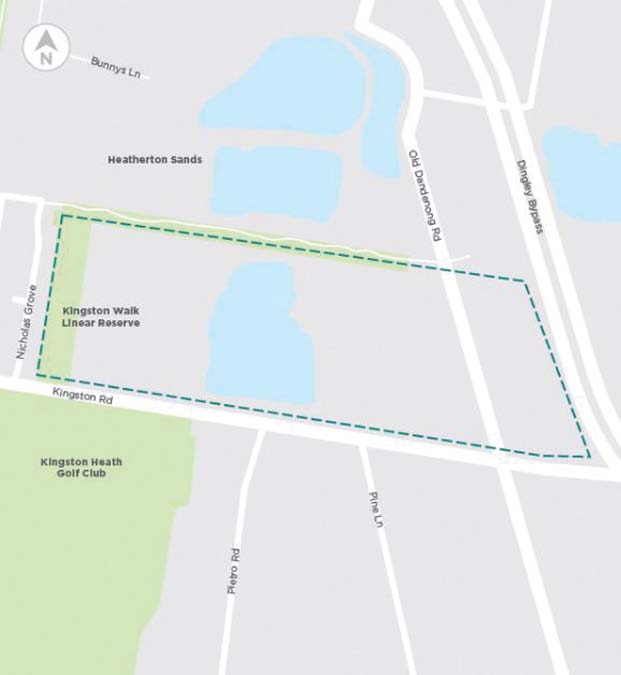 In late 2020, the state government confirmed that the former Delta landfill site in Heatherton was its preferred location for suburban rail loop stabling yards. Earlier this year, suburban rail loop minister Jacinta Allan said "you can't build a turn-up-and-go rail network through Melbourne's middle suburbs, without a facility nearby to service and clean the fleet of trains. This is the best location for the suburban rail loop train stabling, minimising compulsory acquisition of homes, businesses and parkland – and it will deliver more than 200 local jobs" ("Stabling plan sparks protest" The News 17/3/21).
For more information on the EES process visit engage.vic.gov.au/srl-stage-one-ees-scoping-requirements
First published in the Chelsea Mordialloc Mentone News – 15 September 2021