AN Ombudsman investigation has found that Kingston Council's decisions regarding the Endeavour Cove site were "poor" and lacked transparency, but did not substantiate allegations of corruption.
The planning decisions made by Kingston Council in relation to the Patterson Lakes precinct have been heavily scrutinised. Victorian Ombudsman Deborah Glass had been investigating allegations of collusion between property developers and Kingston Council officials, and released her final report into the matter last week.
The report read that "it was difficult to form a view on whether decisions were improper, non-compliant or simply deficient."
The Endeavour Cove issue goes back to 1988, when planning took place for the "Whaler Cove Development" at the site. The site was purchased by Cavendish Developments Pty Ltd in 1994. That same year the City of Chelsea approved plans for the site, with the new development named the "Endeavour Cove".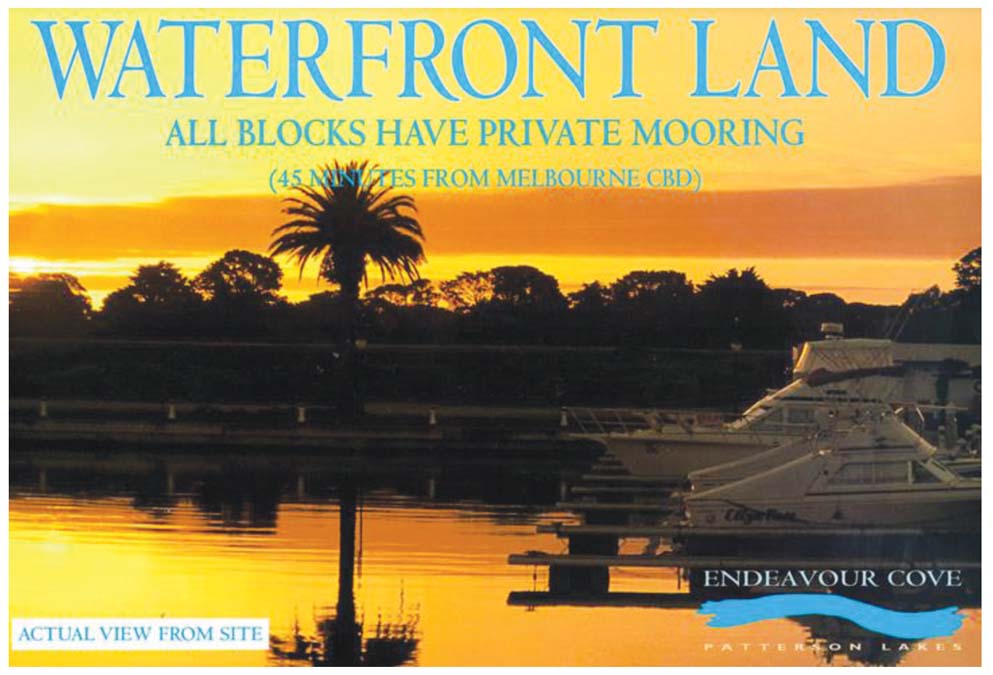 The Ombudsman's report read that "news articles from 1994 described the proposal as a $100-million residential and commercial precinct that would include 119 townhouses, 124 apartments and 10 penthouses to accommodate 250 residences." As part of the investigation, council told the Ombudsman that there are now 396 residences and about 1000 residents in the marina precinct.
The investigation found that the plans changed considerably over the years. The Ombudsman wrote that council approved plans for a three-storey development in 1999, a 40-lot subdivision in 2003, a five storey development in 2005, a four-storey development in 2009, two five-storey buildings in 2011, a rezoning in 2012, a six-storey building in 2013, and three multi-storey developments in 2018.
Ultimately, the Ombudsman's conclusion was that the investigation "did not substantiate" collusion allegations made against a former senior planner at Kingston Council and two former councillors. "What the community ended up with is bigger, higher and less accessible. Little wonder then that some locals were suspicious, even to allege corruption by councillors and council staff," Victorian Ombudsman Deborah Glass said.
"What my investigation found was poor or absent records of decision-making, poor strategic decision-making and a lack of transparency and recording of meetings with developers and council."
In a statement. Kingston Council interim CEO Tim Tamlin welcomed the release of the report and reiterated that council was making changes to prevent any potential future issues.
"Council's own review and the Ombudsman both found no evidence of corruption, although we acknowledge that unfortunately a number of planning mistakes have been made over time. For the past 18 months we have been strengthening our planning controls and are taking action to modernise planning rules at Endeavour Cove," Mr Tamlin said.
"We hope that the Ombudsman report, council's own independent investigation and the many improvements underway will help reassure the community that there is no truth to rumours circulating in the area and that council is working to rebuild community trust in the planning process."
Kingston Council's internal review into planning matters at the Cove site was finished last year ("Mistakes made at Cove site", The News, 8/4/2020). It also conducted a probity review earlier this year.
In a statement, Kingston Council said that it is commencing background work for a proposed planning scheme amendment at the Cove site, with community consultation to begin soon. It also says that it is working through matters at VCAT including the endorsement of development plans at 54 Pier One Drive and 115A McLeod Road. "Following concerns raised by councillors and the community over previous planning decisions to approve development plans at 54 Pier One Drive and 115A McLeod Road, council is in the midst of proceedings before VCAT to represent our position. This matter is scheduled to be heard by VCAT over a two-day hearing on 10 and 11 March 2022," council said.
Among the allegations investigated by the Ombudsman were that a former council planner "dined with the developer at up market restaurants, without declaring the developer's hospitality." The Ombudsman wrote that "the senior planner is no longer employed at the council. Kingston Council has committed to implementing the recommendations of its two reviews, which should address the systemic issues identified in my investigation."
"Whether they address the perceptions of corruption and conflict will ultimately depend on the behaviour of individuals, and on strong, ethical leadership. Development may always be a contentious issue for councils and their communities, but with transparency and good governance it should not be seen to undermine public trust. Councils everywhere would do well to take note."
First published in the Chelsea Mordialloc Mentone News – 20 October 2021